Disaster Preparedness Initiative Increase after Tornado Onslaught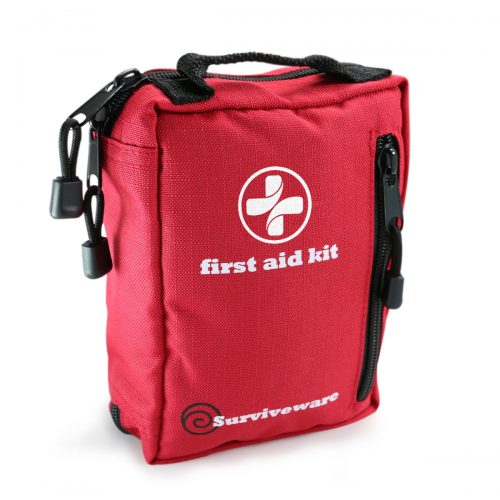 Woodbridge, United States - March 15, 2019 /MarketersMedia/ —
At least 23 fatalities, including three children, have been reported as a number of tornadoes hit Alabama, Florida, and Georgia, March 3, 2019, which resulted in catastrophic damage across six states, according to a local news report. 38 tornadoes touched down across the Southeastern US, with 12 hitting Alabama, reaching wind speeds up to 170 miles per hour
Sheriff Jay Jones of Lee County told reporters that it was as if "someone took a giant knife and just scraped the ground." Moreover, he added that the East Alabama Medical Center in Opelika had received more than 60 patients as of Sunday night, some with "very serious injuries." There are still several people that remain unaccounted for, of which the exact figure was not revealed. Emergency Management Director for Lee County, Kathrine Carson, said that the tornado was the "worst natural disaster that has ever occurred in Lee County."
"People are rethinking their preparedness levels and are searching for products that can leverage their "survival" when natural calamities hit their area," said Amanda Condry, Surviveware co-founder. "Apart from having enough staple goods in the home and workplace, it is important to have safety provisions in case of injury," she said.
Amid a natural disaster, it may take hours before medical professionals can reach a home or office building. Thus such places need to be stocked with first aid provisions to be able to provide immediate first aid to the injured in the vicinity.
Surviveware's popular Small First Aid Kit can help give immediate medical attention to wounds and contusions within the critical 72-hour period. Being reliant and self-sufficient within this window can make a difference in lowering the risk of infection and septic shock. Moreover, it helps stabilize a patient before they're brought to the hospital.
The compact first aid kit provides enough content to handle wounds, bruises, insect bites, and splinters. It also comes with a portable CPR kit and a first aid manual that one can refer to in emergencies. The small first aid kit has MOLLE-friendly straps that conveniently attach to any backpack or go-bag. It is also water-resistant and comes with a red laminate casing that adds protection to the whole package.
Surviveware's products have been sought after by preparedness enthusiasts and emergency responders. One of their customers, L.Lee, shared what pushed him to purchase a Surviveware First Aid Kit: "Wow wow wow. It's an impressive kit indeed. I'm an avid motorcyclist, and I take long road trips on my bike. I wanted a new, small but loaded first aid kit that I could take on my trips just in case "something should go wrong." You never know! I am so pleased with all of the items in the kit, and the quality of every item and its packaging and labeling. It's better than described, and it exceeds my expectations. I'm a product safety consultant by profession, so I am very picky and not easily impressed with products. This kit has all that I need, in a small but thorough collection of first aid essentials, packed and labeled neatly in an excellent zippered case. I'm glad I bought this kit!"
In support of the country's effort to ensure the safety and preparedness of local communities, Surviveware is giving away 20% Amazon discount coupons when you purchase their first aid kits.
Order your Surviveware First Aid Kit now by clicking here.
Contact Info:
Name: Amanda Condry
Organization: Surviveware
Phone: 703-910-5188
Website: https://surviveware.com